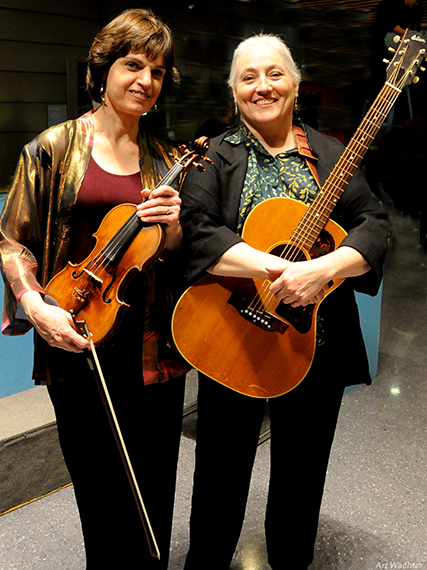 Folk Gathering's host band is two women (Linda Littleton and Karen Hirshon) playing twelve instruments, performing styles that range from old time to Celtic to Klezmer and beyond. Combining tradition with innovation, Simple Gifts creates some of the finest arrangements in folk music today: swing fiddle creeps into a Romanian dance, spoons show up in an Irish reel, and the concertina ventures far beyond styles considered traditional for that instrument. Based in the hills of Central Pennsylvania, Simple Gifts switches with ease among two violins, concertina, mandolin, banjolin, recorders, bowed psaltery, hammered dulcimer, baritone fiddle, guitar, piano, and percussion.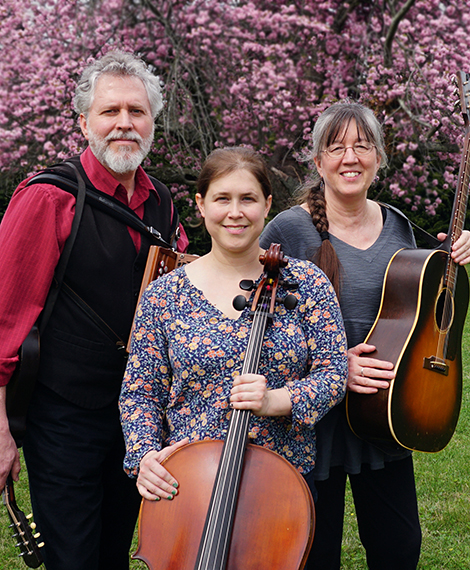 Bill Quern, Sarah Gowan, and Laura Alexander perform as Box and String Trio. They play instrumental traditional roots music from the American Appalachians, England, Canada, Scandinavia, and France, as well as original music composed in traditional styles. With a combined instrument collection that includes guitar, mandolin, cello, concertina, melodeon, 4 & 5 string banjo, fiddle, harmonica, jaw harp, and foot percussion, they provide a varied and entertaining program. Laura Alexander has been a Folk College and Greenwood Furnace camper since 2018.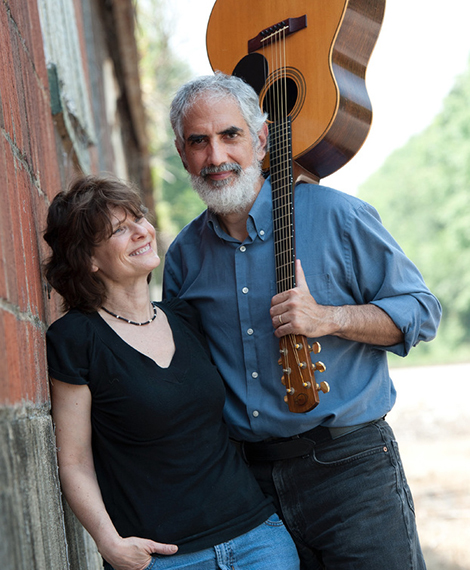 Gene and Gayla Mills embody the folk tradition, weaving together strands of bluegrass, country, and folk with original songs of love, contemplation, and protest–many based on real events and people from Virginia. Gene and Gayla are currently recording their fourth album while sharing music on front porches and at camps, jams, and festivals. They've been having a damned good time of it and would love to share that musical feeling with you.
Gene is an accomplished flatpicking guitarist, lead singer, teacher, and songwriter with dozens of award-winning songs receiving extensive radio airplay. Gayla reaches for the heights by playing a dog house bass and singing harmony with a partner a foot taller. Her articles and how-to book Making Music for Life have helped thousands take their next musical steps.
Gene and Gayla have learned from their musician friends and heroes, performed at listening rooms, weddings, breweries, and house concerts, and guided newcomers at jams, camps, and workshops. They've played at the Oak Grove Music Festival, Southeast Regional Folk Alliance (official showcase), Crozet Music Festival, Richmond Irish Festival, Nashville Songwriter's Festival, and Fredericksburg Songwriters' Showcase.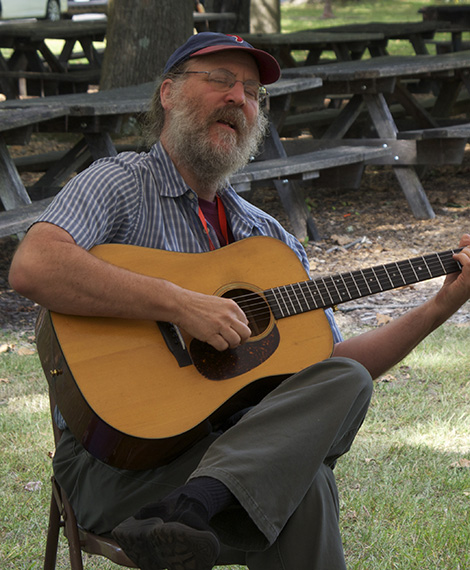 Henry Koretzky is a mandolinist/guitarist/singer from Harrisburg, PA, who has performed in a wide variety of styles and groups, from bluegrass with Cornerstone, Sweetwater Reunion, and High Strung, klezmer with The Old World Folk Band, old-time with the duo Rootbound, as well as swing, Celtic, contemporary folk, and contradance music. He has taught at Folk College in previous years by himself, as part of The Keystone Rebels and as part of a duo with singer/songwriter/ guitarist Kevin Neidig. He has also been a staff regular at Greenwood Furnace Folk Gathering.
Mark Twain said, "When you want genuine music — music that will come right home to you like a bad quarter, suffuse your system like strychnine whisky, go right through you like Brandreth's pills, ramify your whole constitution like the measles, and break out on your hide like the pin-feather pimples on a picked goose, — when you want all this, just smash your piano, and invoke the glory-beaming banjo!"
Jay Best has invoked the "glory-beaming banjo" for decades and has explored a wide variety of "genuine music" including old-time, folk, and blues. Jay leads a fiddle-mentoring group at the Confluence Creative Arts Center and performed on and produced the community CD Confluence: Coming Together. He loves playing banjo, guitar, and fiddle with friends and family, but his magnum opus was a recording made with a steel guitar tuned like a banjo and performed with cicadas at twilight.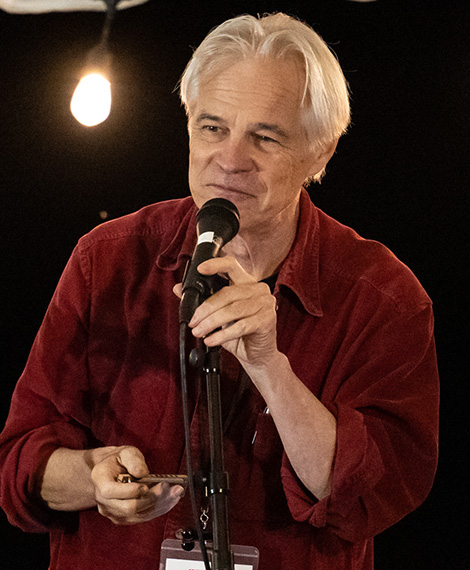 Richard has been exploring the harmonica from the inside out for over 30 years. He has performed with Taj Mahal, Maria Muldaur, Bo Diddley, Susan Werner, and many others. His studio work includes award winning films, TV, radio, and theatre soundtracks, and other projects. As a soloist, he combines his fluid and highly developed rack playing with soulful vocals, guitar, and intricate solo harp flights. Richard's music is American roots – ranging from rural and urban blues, fiddle tunes, swing, country, gospel, to early rock and roll. He has three solo releases – "Steppin Out," "The Joliet Sessions," and his most recent collection titled "Celtic Instrumentals."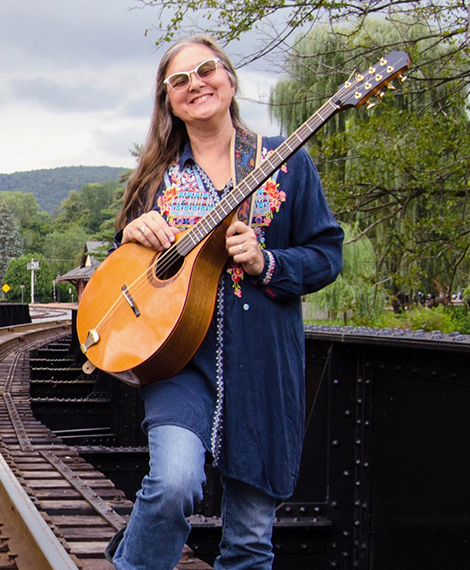 You may know Holly from Folk College emceeing the Folk College Sunday Student Band Concert. You may know her as the one who brings flamingoes to the Greenwood festival or as the contradance band leader from 2019. You might not know that she began attending Folk College in 2001, began assisting Linda Littleton with the hiring of musicians in 2005, and has been helping to organize both festivals ever since. When not wrangling musicians, she sometimes dabbles herself. Holly plays hammered dulcimer in the band Ancient Echoes and guitar and bouzouki in the Celtic band Callanish. Callanish's latest CD is entitled The Hares Paw. Holly retired from her art teaching job in 2016 to have more time for her extracurricular activities!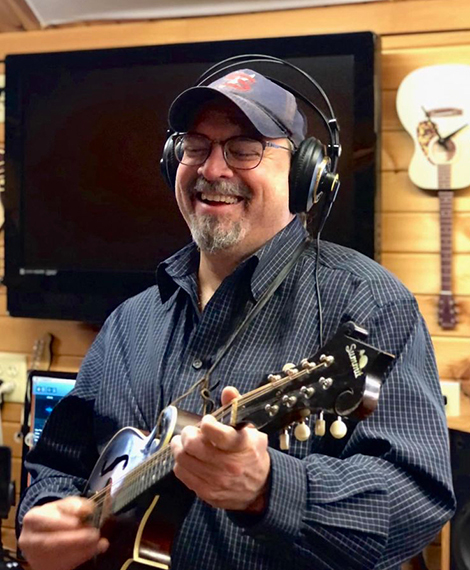 Steve Buckalew taught at Folk College and Greenwood Furnace Folk Gathering several times way back in the beginning, more than 25 years ago. We're excited to welcome him back to an event that he says was an important part of his musical journey. A self-described chameleon, Steve plays Irish, New England, Old-Time, Bluegrass, Country, Blues, Swing, and more on fiddle, mandolin, and guitar. He's a founding member of Tussey Mountain Moonshiners, which won the 2010 DelFest Bluegrass Band Competition for "Best New Bluegrass Band," and he also plays with Haystack Lightnin', The Poe Valley Troubadours, The Stevedores, and The Crooked Line.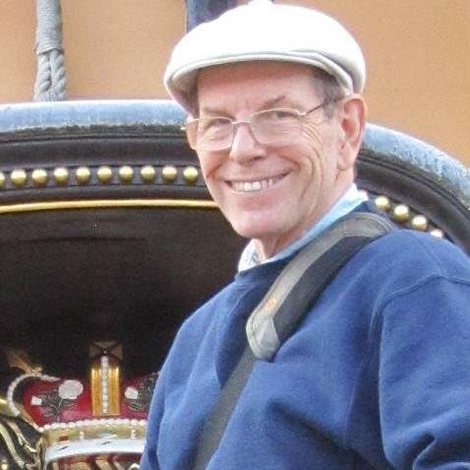 Ridge Kennedy leads dances from a wide range of traditions and cultures. He draws most strongly on the kind of contradances and square dances called at traditional (live music) venues in the United States today. Over the years, he has added a selection of old-fashioned, 1950s-era square dances. These older square dances rely more on patterns than today's "hash" style Modern Western square dances. He also has a lot of old singing calls in his repertoire.