Greenwood Furnace Folk Gathering
A Fun & Friendly Weekend of Music
The Greenwood Furnace Folk Gathering is a weekend of music with plenty of opportunities to share, jam, dance, and learn.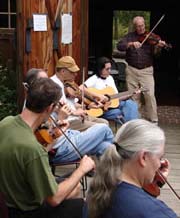 Greenwood Furnace Folk Gathering is a friendly weekend of playing, singing, jamming, dancing and listening to folk music in the relaxed setting of a beautiful state park. There are activities for all levels from non-musician to advanced players, and all ages from mature children through adult are welcome. Forty-three different workshops in 8 time-slots cover a wide range of musical styles and interests, from Irish Tunes to Try a Ukulele to How to Play Melodies You Don't Know to Hymn Singing, plus much more. Enjoy two concerts, a contradance, plus lots of formal and informal opportunities to jam.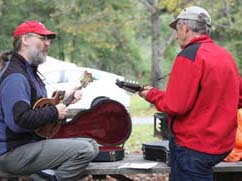 One of the unique features of Greenwood Furnace Folk Gathering is the small size and friendly atmosphere. We are all here to learn, share and enjoy the music, and our musical faculty have been chosen to encourage each of us to learn and share in a positive environment. Small workshop sizes permit open interaction with the faculty and with each other, giving the opportunity for everyone to learn from each other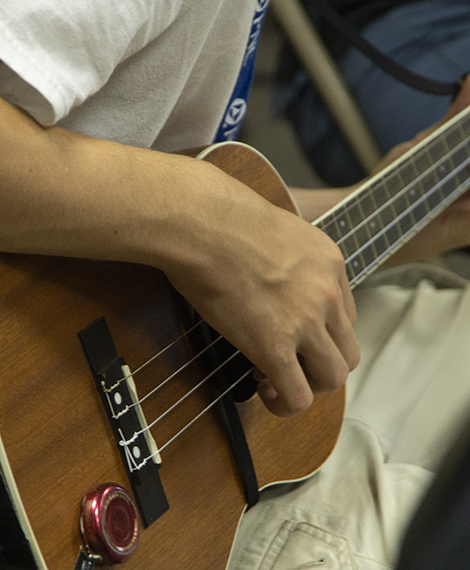 Do You Play Music Alone?
Do you look to play with others but are nervous to go to a music camp? Join us at Greenwood Furnace Folk Gathering 2023, and we will be that supportive community that you need --a comfortable and safe place to grow musically. We pride ourselves on being a "fun and friendly weekend," and we mean it! Just take a look at this comment from a past attendee, Judy Minot: "Making music together in a welcoming, encouraging environment — what could be better? I've learned so much, in the workshops, in the jams, at lunch, everywhere!" We have workshops at all levels--from non-musicians (our "Try A" workshops) to advanced levels. Check out the full schedule. We hope you will join us!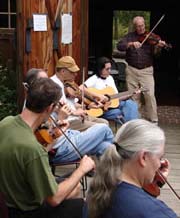 Play in a Band
Saturday night after the concert, we'll hold a contradance, with caller Ridge Kennedy. All are welcome to dance, (even if you've never tried it before), and all instrumentalists are welcome to play in an open band. Sheet music will be provided. We'll have a rehearsal during one of the workshop time-slots, but it's fine to play with the band even if you skip the rehearsal.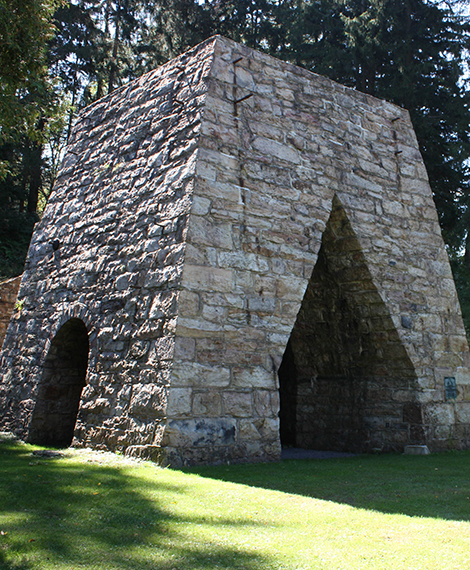 Location
Greenwood Furnace State Park is located in central Pennsylvania, between State College and Huntingdon. It is nestled on the western edge of the Central Pennsylvania area known as the Seven Mountains. The park features outstanding outdoor recreational opportunities, such as swimming in a spring-fed lake as well as miles of hiking and mountain biking trails. The state park also offers historical exhibits and summertime programs for the whole family to enjoy.
Greenwood Furnace State Park is located on Rt. 305 off Rt.26 (North of Huntingdon, South of State College), and east off Rt. 655 in Big Valley. The official address for the park is 15795 Greenwood Rd, Huntingdon PA, however most on-line map and directions do not get you there with this query. Search for "PA-305 & Broad Mountain Rd, Huntingdon, PA 16652" or follow these links to see the location on Google Maps. From there you can type in your home address and get complete driving directions.
Greenwood Furnace State Park has camping facilities, and they've set aside a special area for festival participants.
Camping Choices
1. The park has two options for camping. If you are in a tent, you can call the park directly (814/667-1800) to request a spot in our special area by the workshop activities. Make sure to tell them you are part of the music festival.
2. For RVs and campers (and tents, too, if you prefer), call PA State Park central reservations (888/PA-PARKS) or register online to reserve a site in the public camping area.
In addition to camping at the park, hotels, bed & breakfasts, and additional camping options can be found near Huntingdon, Belleville, Lewistown, and in the State College area. Here is a list of some possibilities. Please understand that some of the lodgings listed on these sites are quite a distance from the park, so be sure to check the distance.
The optional meal plan, which can be pre-purchased with your registration, will provide Saturday breakfast, lunch, and dinner, and Sunday breakfast and lunch. More detailed information and a menu are available here.
Please indicate on the registration if vegetarian food is preferred. Note that Friday dinner is not included, so be sure to eat before you come, or bring food with you. A limited number of additional meals may be available for purchase at the time of the event.
There are no convenient grocery or restaurant facilities near the park. The nearest convenience store and eating options are outside of McAlevy's Fort, about a 10-minute drive from the park, and they are not full-service facilities. Other eating options and grocery stores are located in Belleville, about 15 minutes from Greenwood Furnace. It is highly recommended that you bring your own food if you decide not to purchase the meal plan.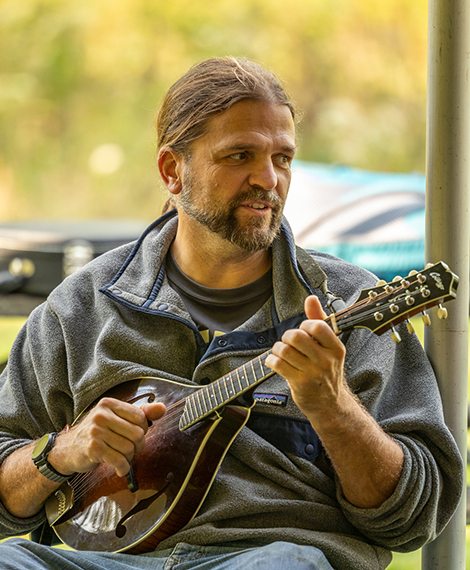 Workshops for Instrumentalists
Most of the workshops are for all instruments playing together, and are categorized by skill level — beginner, advanced beginner, intermediate, and advanced — so that you can pick ones that are appropriate for you. There are also workshops for specific instruments, but please don't think that just because your instrument isn't listed, the weekend isn't for you. There's plenty to do with mixed-instrument workshops and jams.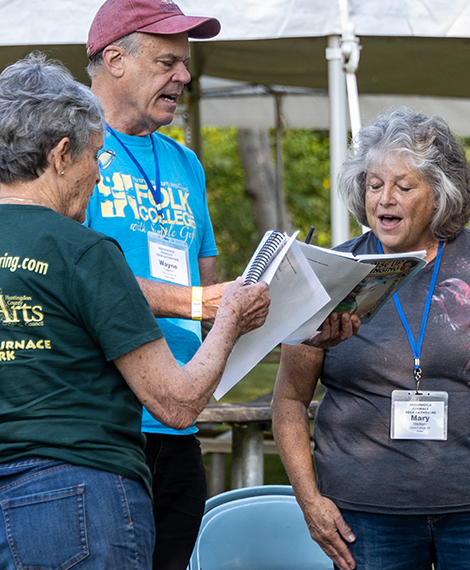 Workshops for Singers and Dancers
Each workshop time-slot has at least one choice for singers, and we have several dance workshops as well.
Contradance with Open Band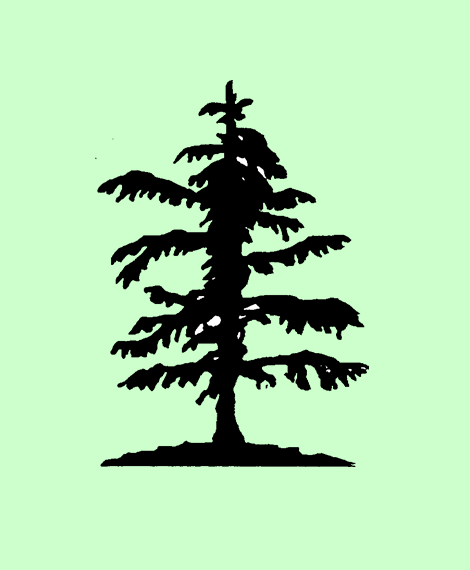 Saturday night after the staff concert, we'll hold a contradance, with caller Ridge Kennedy. All are welcome to dance, (even if you've never tried it before), and all instrumentalists are welcome to play in an open band. Sheet music will be provided. We'll have a rehearsal during one of the workshop time-slots, but it's fine to play with the band even if you skip the rehearsal.
If you would like to look over or practice the songs for the contradance, here is the link to the contradance songs: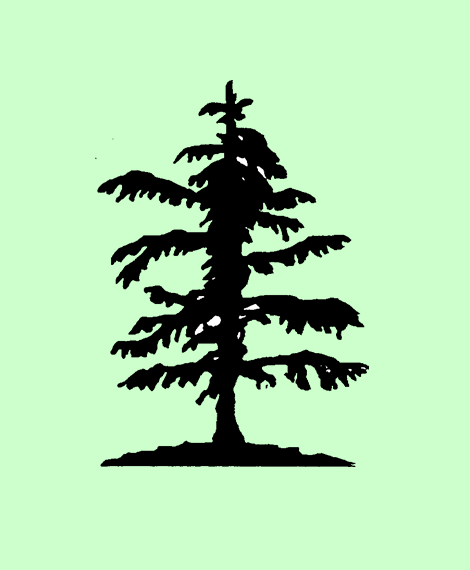 Lots of Opportunities to Jam
There's nothing like a jam session for learning new tunes and sharing the joy of making music. Plenty of jamming (led by professional staff) is offered throughout the weekend, both during workshop slots and after the evening concerts.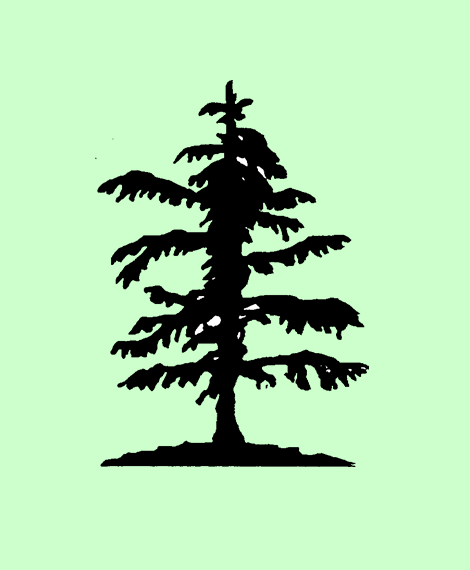 Both Friday and Saturday Concerts
Staff members perform for you on Friday and Saturday evenings.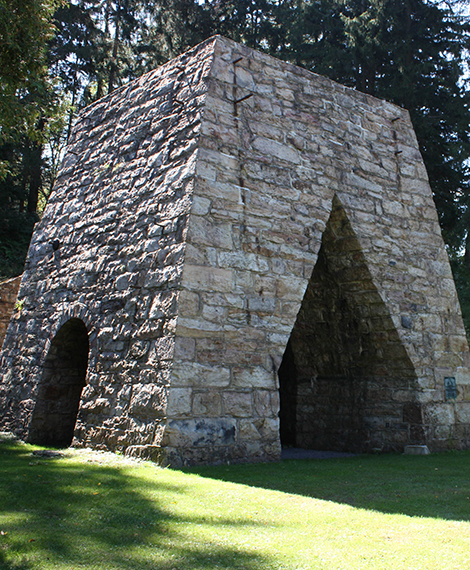 There are numerous activities available at Greenwood Furnace State Park, such as swimming, fishing, boating, hiking, enjoying nature and viewing historic exhibits. The 483 acre park is nestled in the mountains and was the site of a 19th century ironmaking community. The park include some remnants of the old ironmaking furnaces and the blacksmith shop is filled with exhibits on the park's ironmaking history.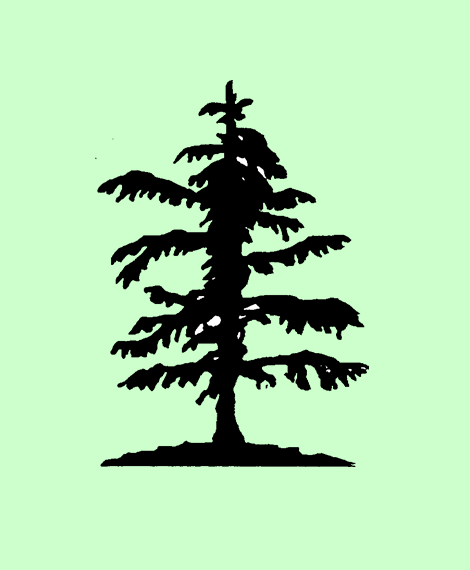 Professional Development for Teachers
Act 48 credit is available for Pennsylvania school teachers.
About the Huntingdon County Arts Council
The Huntingdon County Arts Council is dedicated to providing art and cultural opportunities in Huntingdon County. Our programs are designed to provide enjoyment and enrichment as well as educational and professional opportunities to the general public, students, amateurs, and professional artists. Founded in 1972, the Arts Council is a 501(c)(3) non-profit organization that receives support from its membership, local governments, the Pennsylvania Council for the Arts, and various granting organizations.
For more information about the Arts Council, to request a membership form, or for more information about the Greenwood Furnace Folk Gathering, please contact the Huntingdon County Arts Council at info@huntingdoncountyarts.com or by calling (814) 643-6220.
This project is partially funded by a grant from the Pennsylvania Council on the Arts, a state agency.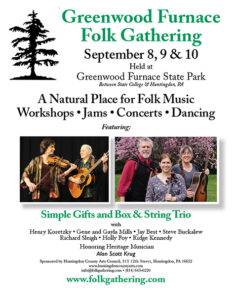 If you are a Greenwood Furnace Folk Gathering fan, help spread the word by printing and passing out the Greenwood flyer. Or contact us at info@folkgathering.com, and we will send you promotional material in the mail. We appreciate your support.